Address
Avenida Paulista, 2424
São Paulo, SP – Brazil
Visiting hours
Open 10am–8pm; on Thursdays, 10am-10pm (on holidays, 10am-8pm). Closed on Mondays. Last admission 30 minutes before closing time
Admissions
Free for the cultural center and exhibitions. Prices for courses and movie tickets may vary
Get in touch
By phone +55 11 2842-9120
By email imspaulista@ims.com.br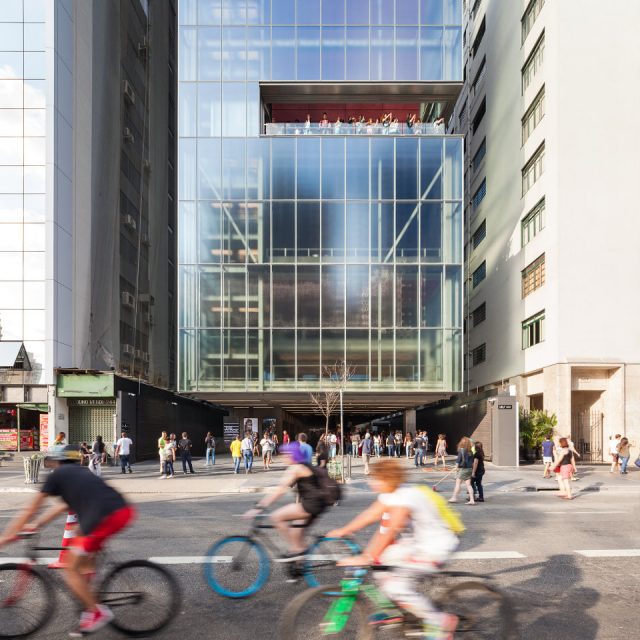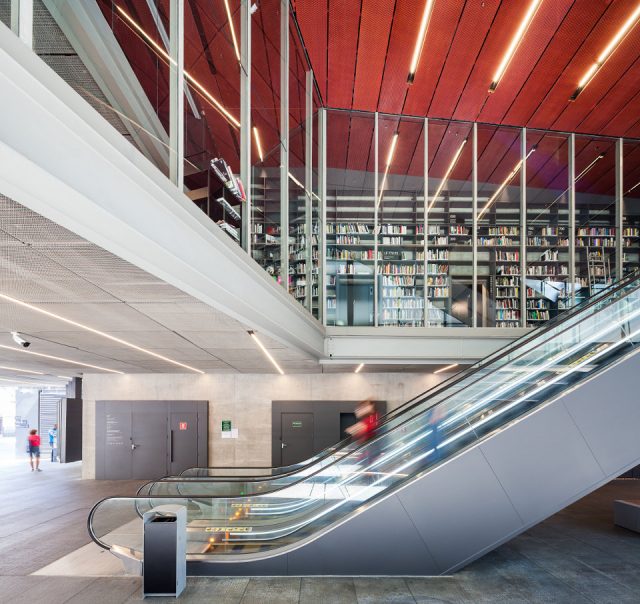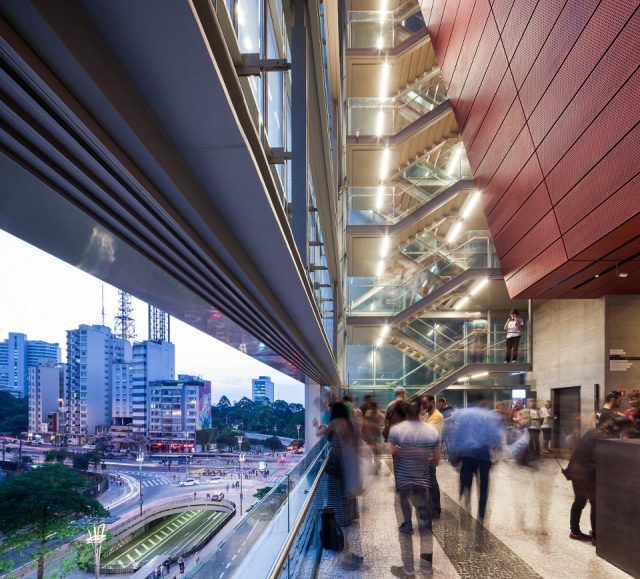 Consolidating its presence in São Paulo, the most important cultural scene in Brazil, IMS opened its new address in September 2017: 2424 Paulista Avenue, sprawling over seven double-height stories. In addition to the exhibitions spaces, with over 1,200 sq. mts., IMS Paulista also offers a cine-theater – for film screenings, musical events, lectures and debates –, a photography library, classrooms, a book shop, a cafe and a restaurant.
Millôr: Obra gráfica
MILLÔR: GRAPHIC WORKS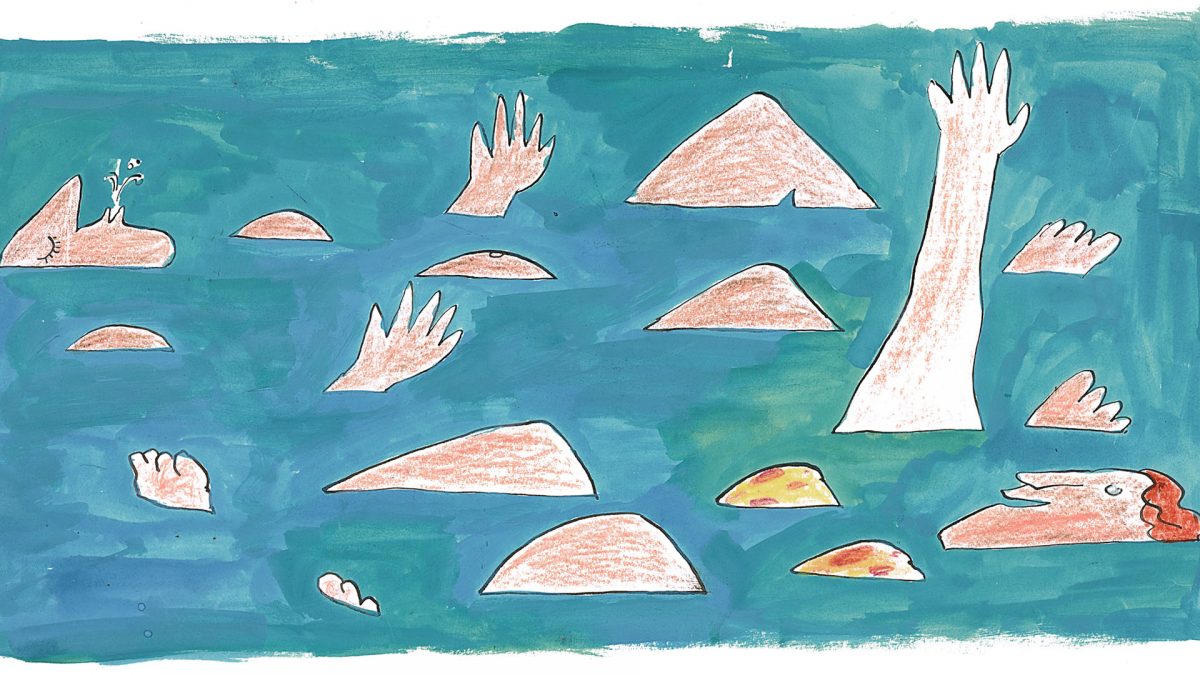 Dates
Sep 18, 2018 - Jan 27, 2019
Curators
Cássio Loredano, Julia Kovensky, and Paulo Roberto Pires
Info in Portuguese
A retrospective of drawings by the humorist, playwright and translator Millôr Fernandes (1923-2012). The 500 originals map out the main themes present over the artist's 70 years in action. The drawings, which were for the most part created for newspapers and magazines, reveal the strength and complexity of a fundamental body of work for Brazilian journalism and art.
Câmera aberta, de Michael Wesely
Michael Wesely's Open camera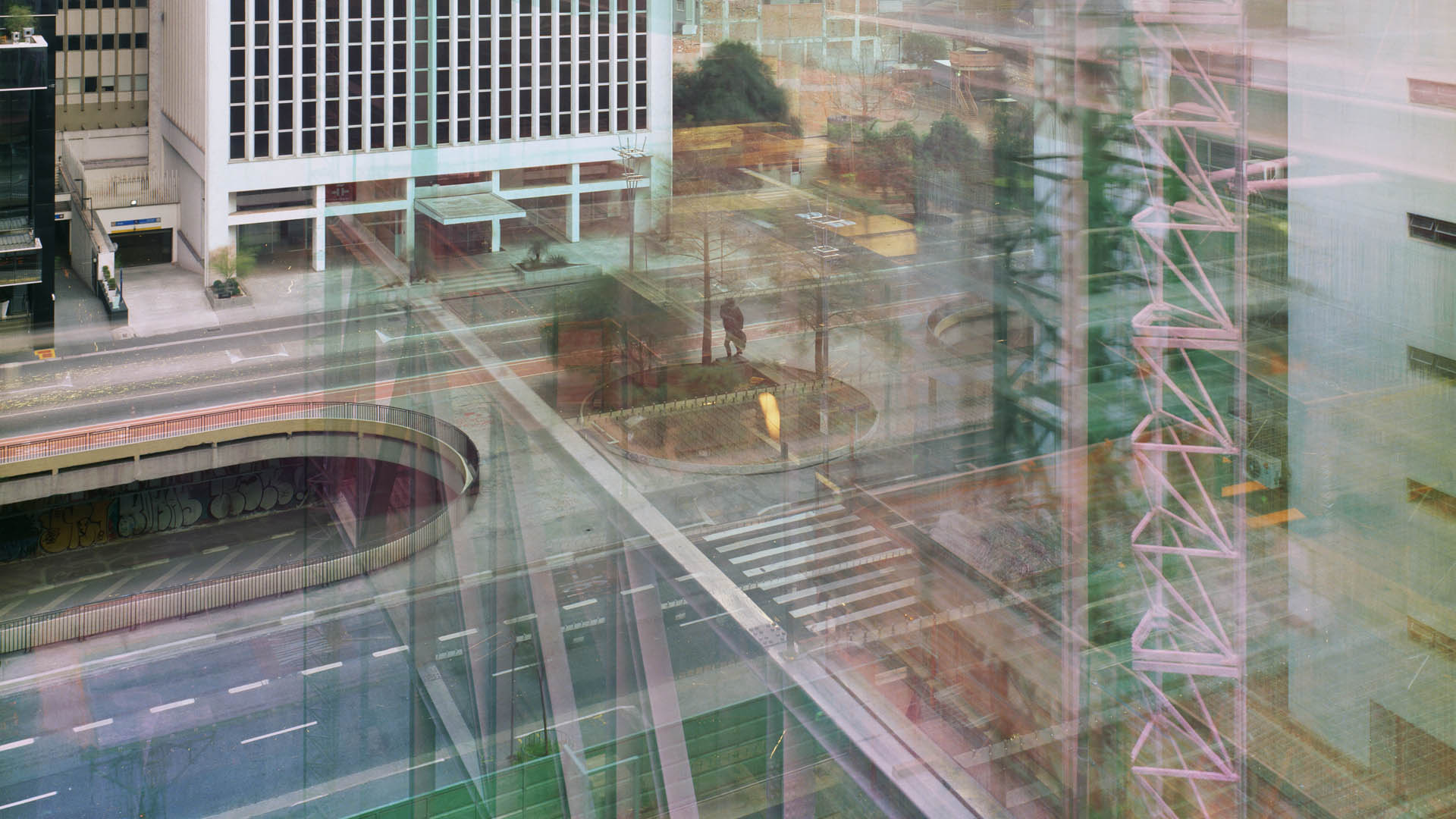 Dates
Sep 20, 2017 – Sep 30, 2018
Info in Portuguese
Câmera aberta (Open camera) is a project by German artist Michael Wesely started in 2014 and commissioned by IMS. Wesely installed six cameras – four analogs and two digital – on the façades of the buildings around the IMS Paulista construction site, capturing continuous images of the four sides of the building under construction. The images were captured using a technique developed by the artist with cameras he built himself to allow for the exposure of a single negative over many years, condensing several moments into a single photograph. The cameras have made a record of the construction of IMS Paulista over almost three years and were taken down upon its conclusion in 2017. The four images of the project and one of the cameras used in are shown at the Studio, the space on the upper floor of IMS Paulista.
São Paulo: três ensaios visuais
São Paulo: Three Visual Essays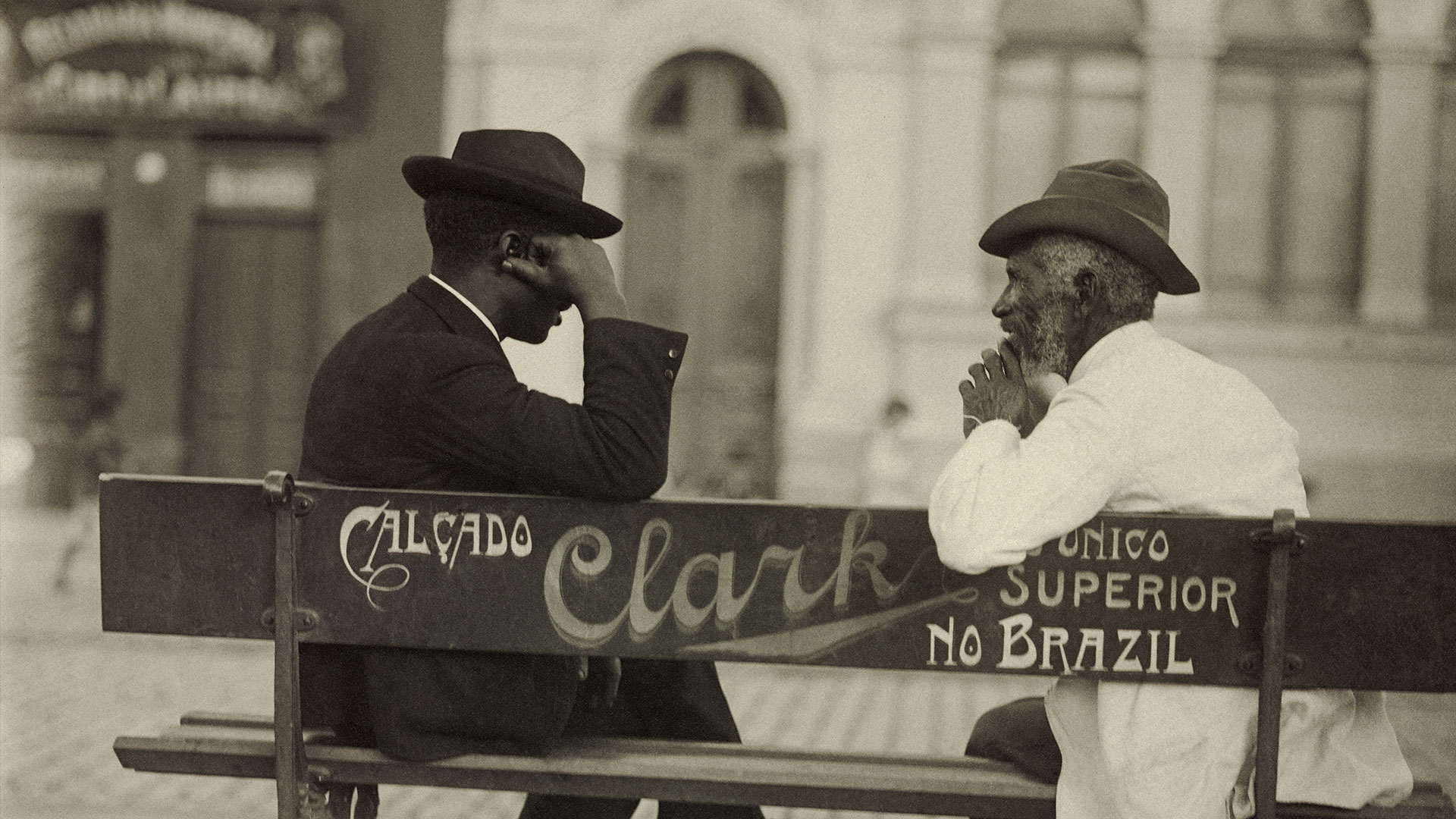 Dates
Sep 20, 2017 – Jan 27, 2019
Curator
Guilherme Wisnik, assisted by Marina Frúgoli
Info in Portuguese
The screening that inaugurates the Studio, a space for digital access to the IMS photography collection, is dedicated to the capital of the State of São Paulo. Approximately 30 minutes long, São Paulo, três ensaios visuais (São Paulo, Three Visual Essays) is a record of the city's characters comprised of photographs taken since 1862, such as those by Militão Augusto de Azevedo, through to the 20th Century, with images such as those by Alice Brill, up until the 21st Century with Mauro Restiffe's photographs, among others. The visual essay also follows the extensive transformations that the city goes through in the span of one hundred years, from its village origins up to becoming one of the major metropolises in the world.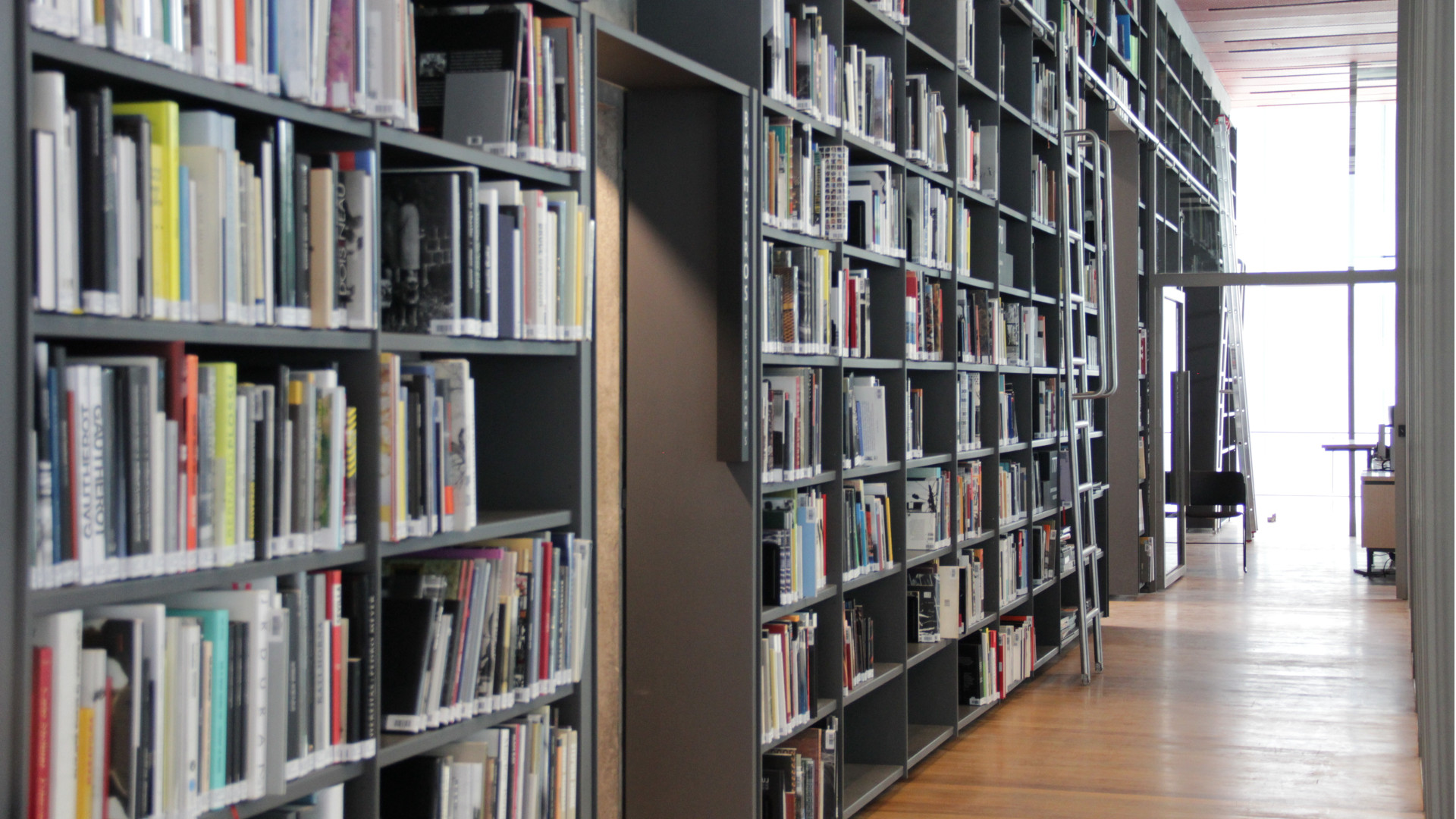 The IMS Paulista Photography Library is unique in Brazil. With a capacity for 30,000 items, it aims to encourage research in photography and to contribute towards an understanding of photography in its various modes of expression. The collection is comprised of publications of and about photography, contemplating also its forays into cinema, fashion, the visual arts and humanities. In addition to the general works collection, selected by the curatorship, the library houses special collections by names such as Stefania Bril, Thomaz Farkas, Iatã Cannabrava, Vania Toledo and Gerhard Steidl.
Opening hours: Tue-Sun 10am-8pm. Thu 10am-10pm, except on Holidays. Closed on Mondays. Rare books are not available on Sundays. Last admission 30 minutes before closing time.
By email
biblioteca.fotografia@ims.com.br
Avenida Paulista, 2424
Bus lines
Praça do Ciclista bus stop, at Avenida Paulista, right in front of IMS:
669A-10 Terminal Princesa Isabel
917H-10 Terminal Pirituba
875A-10 Perdizes
N506-11 Metrô Vila Madalena
175P-10 Metrô Santana
874T-10 Lapa
805L-10 Aclimação
874C-10 Metrô - Trianon - Masp
917M-10 Morro Grande
975A-10 Vila Brasilândia
875H-10 Term. Lapa
875P-10 Metrô Barra Funda
877T-10 Vila Anastácio
Paulista Bairro/Centro, at the Rua da Consolação Street and Avenida Paulista crossing, a 2-minute walk from IMS:
178L-10 Lauzane Paulista
N801-11 Terminal Parque Dom Pedro II
7545-10 Praça Ramos de Azevedo
702C-10 Metrô Belém
778R-10 Terminal Princesa Isabel
7272-10 Praça Ramos de Azevedo
8700-10 Praça Ramos de Azevedo
702U-10 Terminal Parque Dom Pedro II
7458-10 Estação da Luz
8705-10 Anhangabaú
7903-10 Praça Ramos de Azevedo
701A-10 Parque Edu Chaves
909T-10 Terminal Parque Dom Pedro II
7267-10 Praça Ramos de Azevedo
7282-10 Praça Ramos de Azevedo
7411-10 Praça da Sé
8700-21 Praça Ramos de Azevedo
7281-10 Praça Ramos de Azevedo
Subway
Subway stations Consolação (Line 2 - Green), in Avenida Paulista, and Paulista (Line 4 - Yellow), in Rua da Consolação, are less than a 5-minute walk from IMS Paulista.
Bike path
The Avenida Paulista bike path goes right in front of IMS, almost at the crossing with Rua da Consolação. The cultural center offers a bike parking space open 10am-8pm.
Parking
IMS Paulista only offers parking for people with disabilities. There is a free bicycle parking space open10am-8pm.
The exhibitions and visitation to IMS Paulista are free admittance. For the cinema, tickets can be bought at the Praça IMS counter or online through ingresso.com. Prices range depending on the film. For concerts, courses and other events, tickets will either be sold online through eventbrite.com.br or given away for free half an hour before the scheduled activity time. 
Accessibility
There is directional signaling and elevators for access to all visitation spaces. We offer a wheelchair and parking spaces for people with disabilities. Guide dogs are welcome.
Lockers
Backpacks, umbrellas, photography flashes and tripods, selfie sticks, shopping carts and shopping bags must be stored in our free locker spaces.
Lost and found
Any lost objects must be turned in to the reception counter at Praça IMS.
Wi-Fi
IMS Paulista offers free Wi-Fi Internet connection.
Bookshop
IMS Por Travessa, at Praça IMS, carries photography books and IMS products including books, catalogues and DVDs.
Restaurant
Balaio IMS is open from Tuesdays to Saturdays 12pm-11pm, and 12pm-5pm on Sundays and holidays. IMS Paulista closes on Mondays.
* * *
IMS Paulista does not allow film and photographic records using the building as location, and does not rent or offer its premises for any activities, events or projects by third parties.
Personal photography is permitted, without flash or other professional equipment. Taking pictures will not be allowed in some of the photography exhibitions due to copyright restrictions. Share your picture on Instagram using the #imspaulista tag.
Pets are not allowed. Guide dogs are welcome.
Parents or responsible adults and teachers must always accompany children during school and group visits. The IMS educators, guards and receptionists will alert the adults in charge when children are near dangerous spots or if their behavior is deemed inconvenient to other visitors.
By entering the premises of IMS Paulista, visitors authorize the use of records of their image during visitation for archive, documentation, publicity and broadcasting purposes, as well as other unforeseen uses.