Address
Rua Marquês de São Vicente, 476 Gávea - Rio de Janeiro, RJ - Brazil
Visiting hours
On Tuesdays to Fridays, open 12:30pm–4:30pm. On Saturdays, Sundays and holidays, open 10am to 4pm. Closed on Mondays
Admissions
Booking your visit is mandatory. Free admittance for the house and exhibitions.
Get in touch
By phone +55 21 3284-7400
By email imsrj@ims.com.br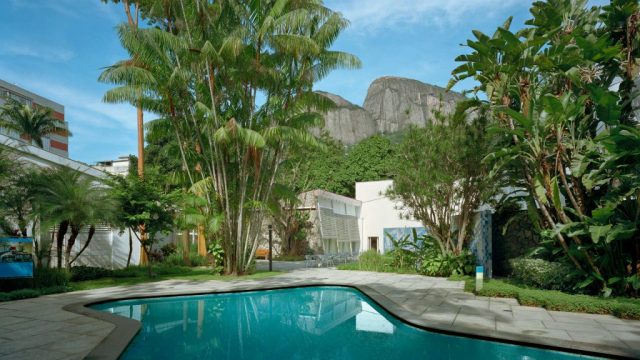 Robert Polidori/IMS Collection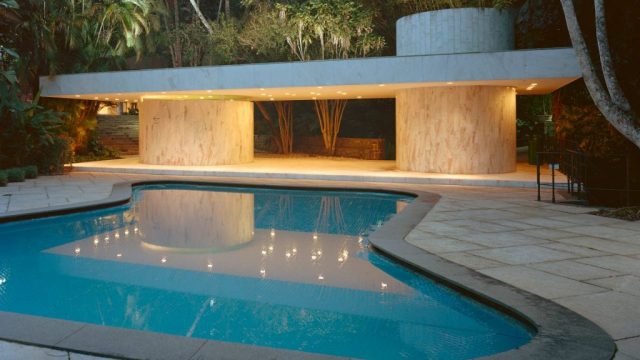 Robert Polidori/IMS Collection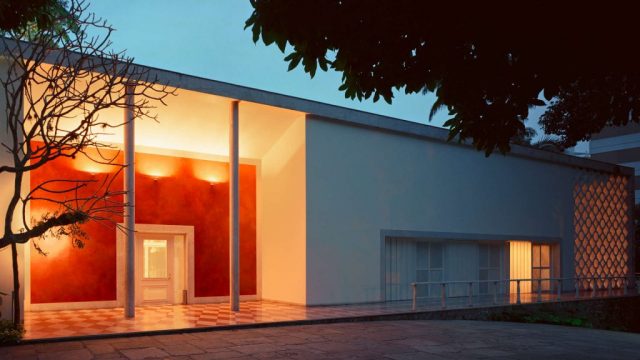 Robert Polidori/IMS Collection
High up in the Gávea neighborhood and surrounded by the lush Floresta da Tijuca, the house where Walther Moreira Salles and his family used to live became in 1999 the headquarters of the Instituto Moreira Salles in Rio de Janeiro. IMS Rio offers exhibitions, film screenings, concerts and cultural events, and shelters the institution's photography, music, literature and iconography collections. The house, planned by Olavo Redig de Campos with landscape design by Roberto Burle Marx, is a landmark of 1950s modern architecture and an attraction in itself.
Rua Marquês de São Vicente, 476 - Gávea
By bus
Bus lines: Troncal 5 (Alto Gávea x Central via Praia de Botafogo); 112 (Rodoviária – Alto da Gávea via Túnel Rebouças / Rio Comprido); 538 (Rocinha-Botafogo); 539 (Rocinha-Leme); Ônibus executivo (frescão) Praça Mauá-Gávea
By car
Parking at IMS Rio is free. The parking ticket must be validated at the reception desk before exit.
Exhibitions and admission to the gardens have free admittance and must be scheduled in advance. At the time of booking, you will be asked to fill out a questionnaire about your health conditions. If you arrive 15 minutes after the scheduled appointment, you will need to re-schedule. Maximum allowed permanence in the gardens is of one hour.
The IMS is following all recommendations by municipal and state authorities, as well as by health organizations, but we cannot guarantee you will not be exposed to the SARS-CoV-2 virus. By entering our premises, you accept the risk of exposure.
If you show symptoms of influenza or covid-19 (fever, coughing, difficult breathing), follow the guidance of the health organizations and do not visit the IMS.
Bookings for the Empório Jardim cafe and restaurant must be made by phone: (21) 2239-3443 or (21) 3284-7424.
Ocupação Eduardo Coutinho
EDUARDO COUTINHO OCCUPATION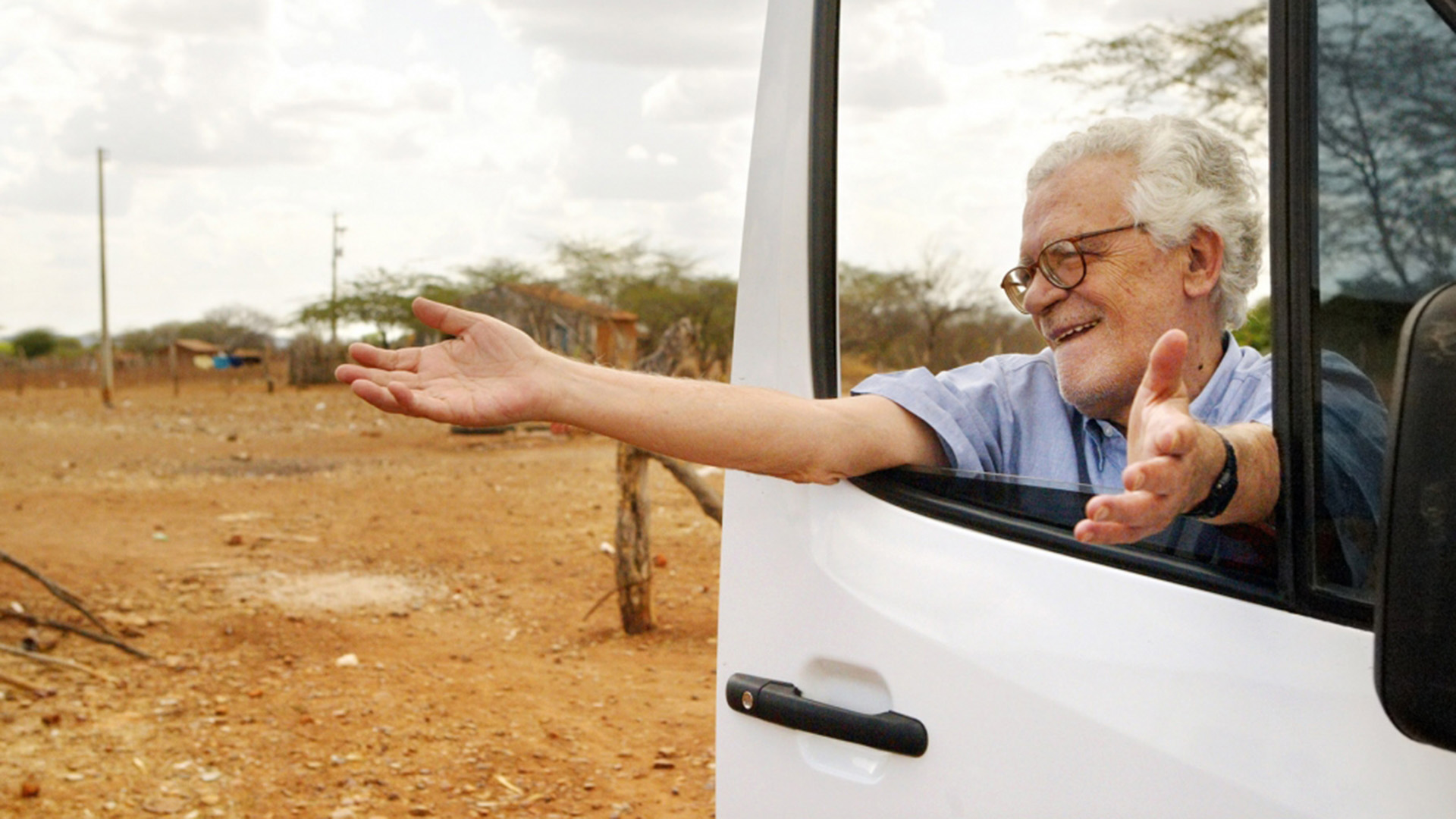 Dates
Oct 10, 2020 to Feb 21, 2021
Curated by
Carlos Alberto Mattos & the Itaú Cultural team
The exhibition presents the central aspects of the life and work of Eduardo Coutinho (1933-2014), one of the most important figures of documentary filmmaking in Brazil, known especially for tensioning the limits between reality and fiction. There is, for instance, a screenplay of the film Cabra marcado para morrer (billed in the US as "Twenty Years Later" and known as "Man Marked for Death", an adaptation of the title), as well as several notebooks with Coutinho's notes, his main tool for planning out his films.
Selected clips and testimonials by the director shed light on his unmistakable marks on Brazilian cinema, from the 1960s to the present day. In addition to that, the exhibition space includes the chair in which Eduardo Coutinho sat the people he interviewed in his most recent films, such as Jogo de cena ("Playing"). Other tools dear to the filmmaker will also be on display, such as his portable typewriter.
Ocupação also reveals some of his forays as an actor and enhances his fictionist verve through his relationship with theater and parody, dating back to the beginning of his film career. It also shows a part of Coutinho's output that is largely unknown.
Use of face masks is mandatory, including for children (starting from 6 years old).
If you are not feeling well, stay home. Everyone will have their temperature taken out upon arrival, and whoever has body temperature of 37.5 ºC (99.5 ºF) or higher will not be allowed inside.
We have hand sanitizer available at the entrance and in all other areas. You may use it whenever you wish. Sanitize your hands frequently and avoid touching your face, your eyes or your mask. There is also a sanitizing mat at the entrance for your shoes.
Cleaning of restrooms, elevators, contact surfaces and all other areas will be intensified.
Keep a distance of 2 meters (6 feet) from other people.
We want to help you make the most of your visit. IMS Rio has a fixed route that will be given to you in advance when you schedule your visit, and at the entrance. Only one entry will be allowed per person at the gallery, per visit. After leaving the gallery, you will not be allowed back inside.
As we will not offer lockers, do not bring your backpack, but rather a lightweight bag that can stay with you for the duration of the visit.
* * *
Free Wi-Fi is available.
IMS Rio does not allow film and photographic records using the building as location, and does not rent or offer its premises for any activities, events or projects by third parties.
Personal photography is permitted, without flash or other professional equipment. Taking pictures will not be allowed in some of the photography exhibitions due to copyright restrictions. Share your picture on Instagram using the #imsrio tag.
Smoking, eating and drinking are prohibited in the galleries. Pets are not allowed. Guide dogs are welcome.
Parents or responsible adults and teachers must always accompany children during school and group visits. IMS educators, guards, and receptionists will alert the adults in charge when children are near dangerous spots or if their behavior is deemed inconvenient to other visitors.
By entering the premises of IMS Rio, visitors authorize the use of records of their image during visitation for archive, documentation, publicity and broadcasting purposes, as well as other unforeseen uses.
* * *
Accessibility
IMS Rio aims to provide full access for all visitors. Signs have been provided for  persons with special needs and there are two elevators accessing the galleries.
Bookshop
The bookshop carries items designed for and related to IMS collections including books, catalogues, reviews and other periodicals, DVDs, posters, photographs, bags, and materials related to IMS events and exhibitions.